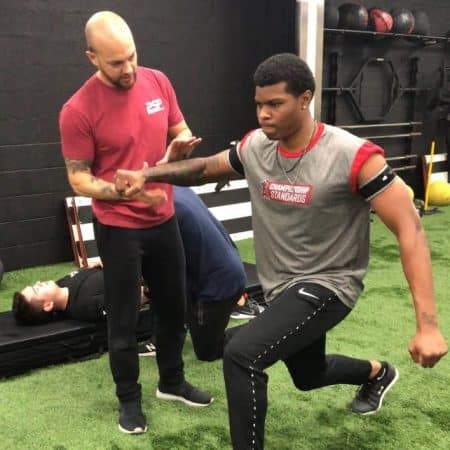 Certifications:
CSCS*D | 2SP Owner & Founder
Founder & head strength and conditioning coach at 2SP
Joe has over a decade of experience working with performance athletes. He is a member of the National Strength and Conditioning Association (NSCA). He has also held his Certified Strength and Conditioning Specialist (CSCS) cert for almost 10 years. This certification is an accomplishment of educated fitness professionals. He has developed an extraordinary ability to design tailored training regiments for his clients to see the best results. He's worked with the likes of Olympians, Major League Baseball players, professional boxers, race car drivers, NHL hockey players and many more. Joe's expertise has made it easy for him to design training protocols for athletes at elite levels all the way down to beginners who have never lifted a weight.
Joe's clients come back because they see results. He has built a unique relationship with his clients founded on trust, respect, integrity, and excellence. Just like training, Joe's family is extremely important to him. He takes pride in his staff for making 2SP a family atmosphere where everyone is welcome regardless of your size, race, religion, or physical ability.
Some of Joes clients include:
Major League pitcher Paul Fry
3 time All-Star hockey player Jimmy Howard
4 time Golden Glove winner and Silver Slugger batting title winner DJ Lemahieu
Hall of Fame hockey legend Igor "The

 

Professor" Larionov
Joe's passion for sports performance and player development has taken him on a journey across the globe in pursuit of knowledge. He's trained many different players around the world, and learned from several of top sports scientists in the esteemed English Premier League in Europe. His quest to better himself and his athletes is a nonstop grind. Joe believes 2SP is where commitment meets results.
Follow Joe on Instagram: @joeneal2
Fill out the form below to workout with Joe: