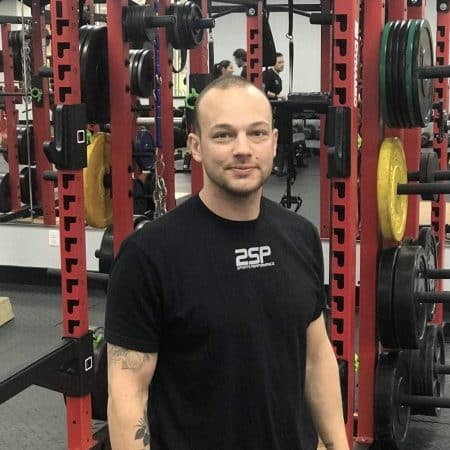 Certifications:
CSCS | 2SP Owner & Founder
Specializations:
Mobility and Flexibility 65%
Joe Neal is the Head Strength and Conditioning Coach and Founder of 2SP Sports Performance. With nearly a decade of experience working with performance athletes Joe has developed unique training methods and strategies for individuals, groups, and teams while building a network of sports performance leaders and experts. His client base includes a list of accomplished professional hockey and baseball players, Olympians, and collegiate standouts. This includes work with Hall of Fame hockey legend Igor Larionov's "Road to Success" program in both the United States and Russia which has benefitted multiple NHL first round draft selections including a 1st overall pick.
Joe's passion for sports performance and developing athletes has taken him across the globe in pursuit of knowledge. He has taken multiple trips to Europe to learn alongside several of the top sports scientists in the esteemed English Premier League.
As an industry leader, Joe regularly contributes to athletic performance educational seminars and programs and has been featured in multiple industry related publications and visual media.