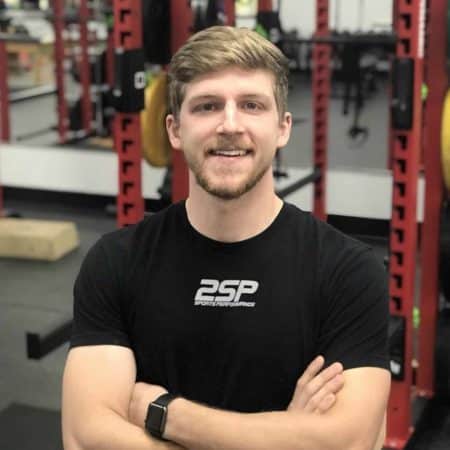 Certifications:
CSCS | Shelby Twp.
Specializations:
Flexibility and Mobility 70%
Parker is a full-time Strength & Conditioning Coach at 2SP Shelby Township. He started at 2SP as an intern and officially joined the team in March of 2016. Parker heads up the performance training for the Elite Baseball Program at both Shelby Township and Madison Heights locations, as well as organizes youth Speed & Agility programs.
Originally setting out to be a doctor, he realized his true passion was for human movement rather than medicine. This ultimately lead to Parker earning a B.S. in Kinesiology from Wayne State University. Parker's training philosophy follow's that of 2SP's beliefs: "to hold athletes accountable for their own betterment. Making them responsible for the quality of their movement, rather than just the quantity, allows each person to have the potential for not only success in sport or training, but longevity as well." He strives to educate every athlete he works with on the importance of their training so they can develop lifelong skills, and a sense of independence.