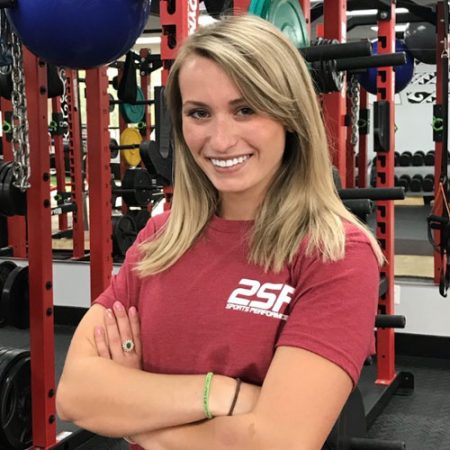 Certifications:
2SP SPORTS | Auburn Hills
Gillian is a full-time Strength and Conditioning Coach at 2SP Madison Heights. She has been with 2SP since May 2018, just weeks after she graduated from Michigan State University with a bachelors degree in kinesiology and a minor in coaching. She is currently obtaining her master's degree in coaching with a focus in strength & conditioning
Gillian is fascinated by injury prevention and is implementing an ACL injury prevention program with 2SP using state of the art technology.
She believes in touching the lives of athletes by not only improving their performance, but transforming them into strong, independent, and confident individuals.
In terms of the specialization Gillian puts athletic development at the top, followed by injury prevention.
Certification: CSCS
Fill out the form below to workout with Gillian: