2SP Shelby Location
50625 Van Dyke Ave.
Shelby Twp, MI 48317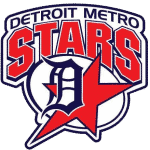 The 2020 Strength and Conditioning Program:
Program runs January 21 – March 7
Tuesdays/Thursdays: 4:30 – 6:00pm
Saturdays: 9:00 – 10:30am
Registration must be completed and paid in full before an athlete can start the sessions. Enrollment space is limited and registration will be on a first come first serve basis.
Because the program is heavily discounted there will be no other discounts available.
Athletes who are unable to attend all 3 days of each session can inquire about daily rates by calling (248) 397-8945.
Please fill out the online registration and payment form below.