COGNITIVE TRAINING
Athlete cognitive development & training program
So what exactly is it?
Senaptec is visual and cognitive training
Here at 2SP we realize that there is no abiding success without commitment. There is a limit to how strong and fast we get but there is no limit to what the mind can do. Just as the athlete is committed to achieving great things, we are committed to providing them with the best possible training and opportunities to guide them towards their goals.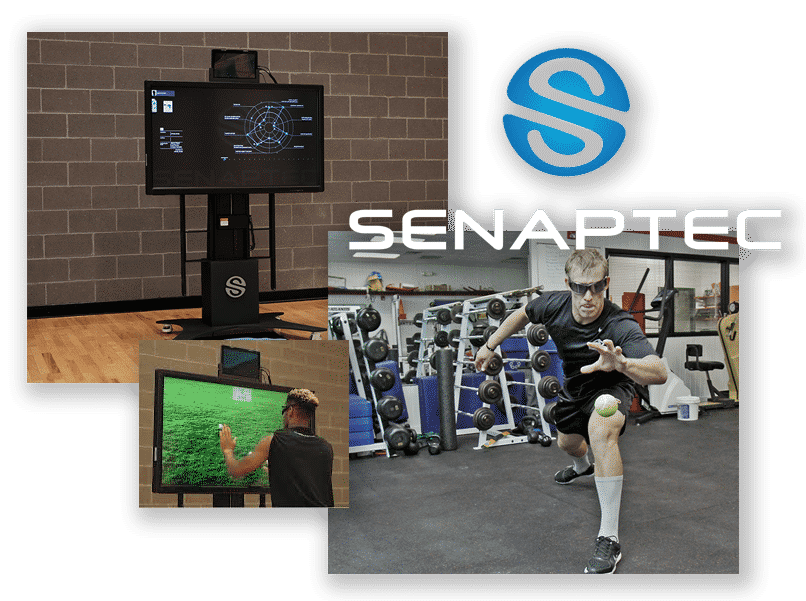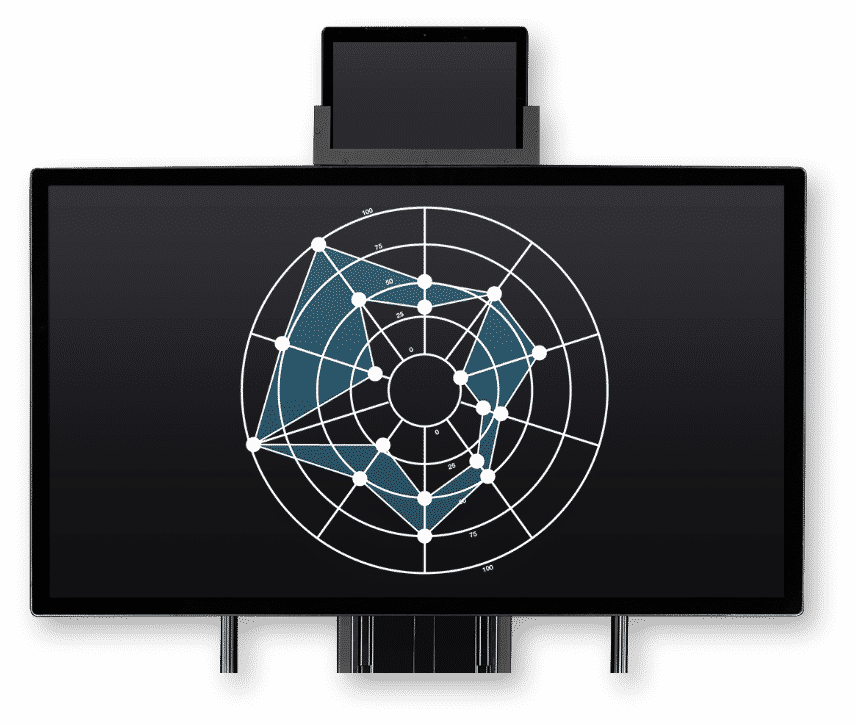 THE TECHNOLOGY
The Senaptec Sensory Station is a state-of-the-art sensory evaluation and training device designed to assess the visual and sensory performance of the modern athlete. Senaptec will test each athlete on on 10 sport-relevant visual and sensory performance skills:
Visual clarity
Depth perception
Contrast sensitivity
Near-far-quickness
Perception span
Multiple object tracking
Reaction time
Target capture
Eye-hand-coordination
Go/no go decision making
These are all fancy words for things an athlete already battles when they are on the ice, field, or court.
PERSONALIZED PROGRAM
Individual results can be compared instantly to our athlete performance database by position, sport and competition level to produce a customized Senaptec Sensory Performance Profile. Every Senaptec Performance Report identifies areas for improvement and recommends a course of action, which may include a visit to an eye care practitioner or personalized training plan.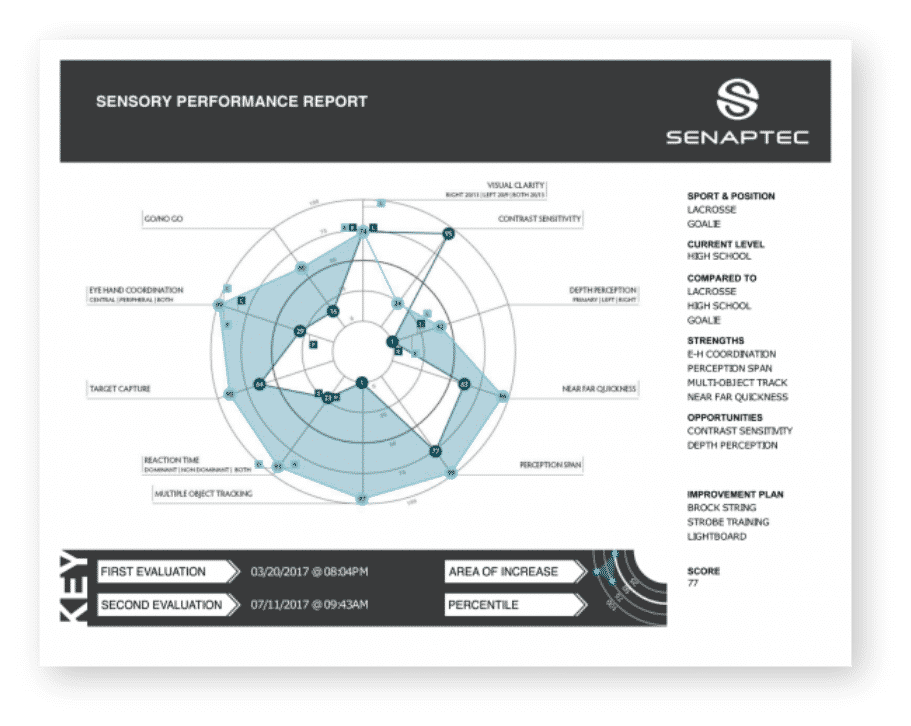 USED AND TRUSTED BY PROFESSIONAL ORGANIZATIONS
JOIN THE PROGRAM
Interested? Fill out the form below to get started!